At 8:30 on September 21, 2018, the 700,000-unit assembly HW25712XSTCL of

China National Heavy Duty Truck Transmission

Co., Ltd. was successfully rolled out in the "Dagan 100 Days, Full Force Beyond Budget" labor competition.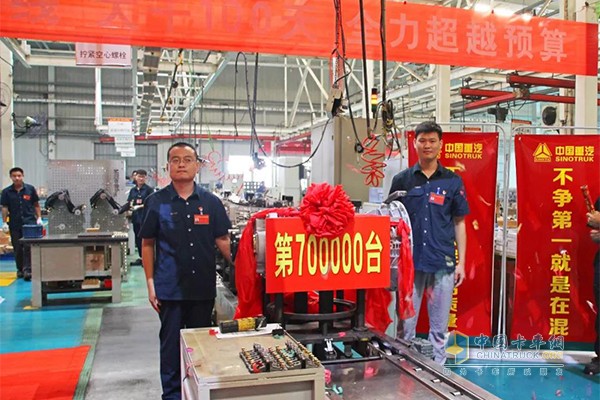 The 700,000th assembly of the heavy-duty truck transmission department went offline

The gearbox department held a simple and grand off-line ceremony. In 2017, the group's labor model Wang Hui and the 2017 annual group's outstanding communist member Meng Chun jointly unveiled the 700,000th assembly.

Some front-line workers expressed their confidence in the development and growth of the gearbox department and their firm confidence in actively participating in the labor competition.

The staff representatives spoke on the initiative. In the 100-day period, the gearbox department must give full force to the staff, do a good job of open source and thrifty, reduce costs and increase efficiency, and save potential work. Start with me, start now! Save every kilowatt hour, Every drop of water, every piece of paper, reduce the after-sales claim for each yuan, make good use of every fiscal and taxation policy, scientifically organize production, optimize inventory, and conscientiously implement the deployment of the work of the two leading cadres working conferences of the group company. Persevere and continue to organize the "I do things for efficiency / I do things for quality" activities, and continue to complete the major improvement activities that have found problems. Through typical training, let a generation of talents grow rapidly in solving problems and tackling innovations. In the 100-day labor competition, create a civilized team and strive to be a professional pacesetter, and become a true "steel team, tiger wolf division."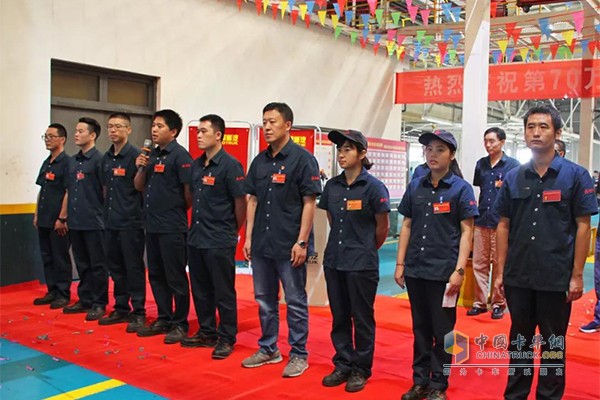 The heavy-duty truck transmission department became the "steel team, the tiger wolf division"

The party committee of the gearbox department called on all employees to unify their thinking, unify their actions, and invigorate their spirits. Party members and leading cadres must work hard in front of the competition queue, constantly and conscientiously practice the "three chapters of the law" work requirements, lead all members to devote themselves to the competition to increase market share, and invest in all possible cost reduction and efficiency activities. Go and invest in the effort to learn to innovate and improve the quality of work in an all-round way.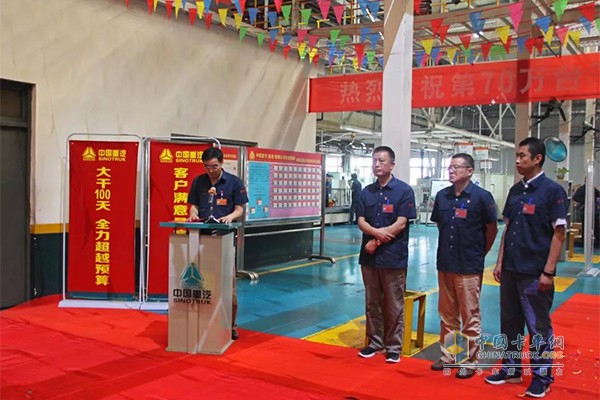 Leader of China National Heavy Duty Truck Transmission Department

In the labor competition, the party branches should dare to attack the difficulties and highlight the banner, play the role of the branch battle fortress and the vanguard and exemplary role of the party members, actively select the party members Pioneer project, the party members and pioneers, clarify the mission objectives, and make a pioneering effect on the substantive achievements of the labor competition. , tree benchmarking. Every department and every employee must pluck their bodies, start their brains, and take steps to complete the research and deployment of the party committees in a quality and efficient manner, and complete the objectives and tasks of this crucial stage of the labor competition at the end of the year. In 2019, we will lay a solid foundation for preparation, work together, and work together to create new glory.

Reading volume: Source: Ministry of Heavy Duty Truck Transmission: Zebian

Cnc Engraver,Cnc Engraving Machine,Engraving Machine,Precision Cnc Engraver

WEISS MACHINERY CO., LTD. , https://www.weissmachinery.com