The "2019 China Smart Logistics Conference" hosted by the China Communications and Transportation Association and the China Logistics Association's Smart Logistics Professional Committee was held in Shanghai. Representatives from well-known logistics companies such as the National Development and Reform Commission, the Ministry of Transport and the rookie network, Zhongtong Yuncang, and China Storage Intelligence were invited to participate.

Lan Su,

Marketing Director Wang Hongbing and project leader Shu did not participate in the conference.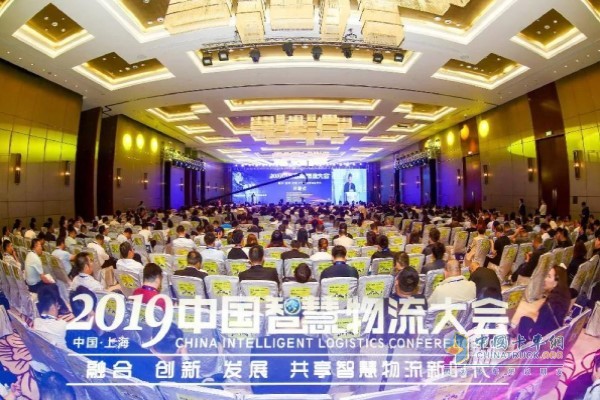 2019 China Smart Logistics Conference held in Shanghai

Qunying brings together new trends in smart logistics development

With the continuous innovation and application of technologies such as big data, cloud computing, artificial intelligence, Internet of Things, and blockchain, the logistics industry has moved from traditional logistics to the era of smart logistics.

The theme of the conference was "Integration, Innovation, Development, and Sharing of a New Era of Smart Logistics". The guests expressed their thoughts and prospects on the development trend of smart logistics. Through experience exchange and wisdom, we will create a new future for the smart logistics system.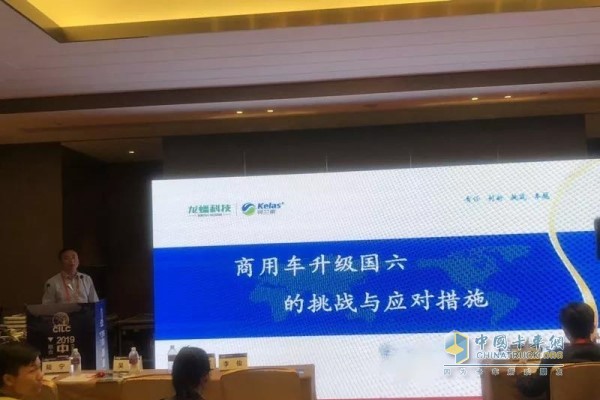 At the meeting, Minister Ke Lan's speech gave a wonderful speech on the "Challenges and Countermeasures for the Implementation of the National Six Emission Standards for Commercial Vehicles".

Minister Wang said: Kelan has been closely following the national policy, actively exploring new products, taking the route of scientific and technological development, providing high-quality automotive urea for various logistics companies, providing excellent solutions for energy saving and emission reduction; We have created optimization projects such as "Smart Station" to provide excellent products and services for thousands of logistics transportation vehicles and contribute to building smart logistics.

Subverting innovation to create a new benchmark in the smart logistics industry

At this conference, the organizing committee announced the awards of 2019 outstanding enterprises in smart logistics. Ke Lansu was awarded the Smart Logistics Service Brand Enterprise Award, and Mr. Li Gang, Deputy Secretary General of the Smart Logistics Committee of China Communications and Transportation Association, presented the honorary certificate to the winners.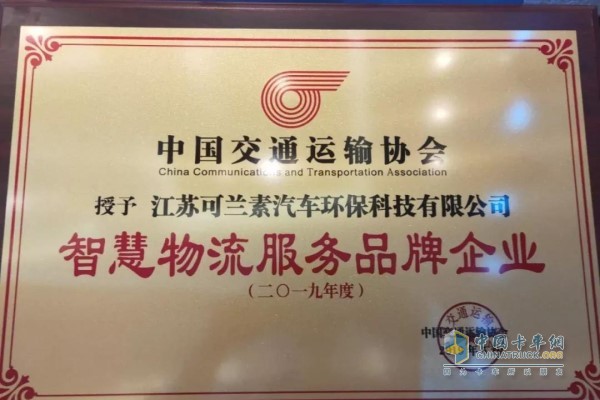 Kelan Su Ronghui Smart Logistics Service Brand Enterprise Award

A new era of smart logistics has arrived, and Lansin will continue to help the industry reduce costs and increase efficiency, and promote the overall improvement of industry efficiency.

Reading volume: Source: KLS kelas Author: Yue Feng

We supply many types of brass gate valve, such as brass F/F gate valve, brass solder gate valve, brass flanged gate valve, brass compression gate valve. Commonly, we make NPT thread for America customers, make BSP or BSPT thread for Europe and Asia customers. Our products is produced by CNC machine. Size 1/4'' to 2'', all bodied and caps are produced by forge technics.

Size 21/2'' to 4'', they are made by casting technics.

Working pressure: 16Bar-25Bar( 150#WSP, 600WOG).

Material: C37700, MS58(CuZn40Pb2), CuZn39Pb3, CW602N.

Product surface can select plated nickel natural color.

Brass Gate Valves , brass solder gate valves, brass lockable gate valves

NINGBO YINZHOU PLUMBING HARDWARE CO.,LTD , https://www.brassvalve-china.com