Bices 2019 is about to shock, Gini will bring 10 new series products to the market
Genie® Xtra Capacity TM (XCTM) Extra Heavy Duty Series Arm
Genie Blue is Your New Green Green Energy Series New Genie Safety Accessories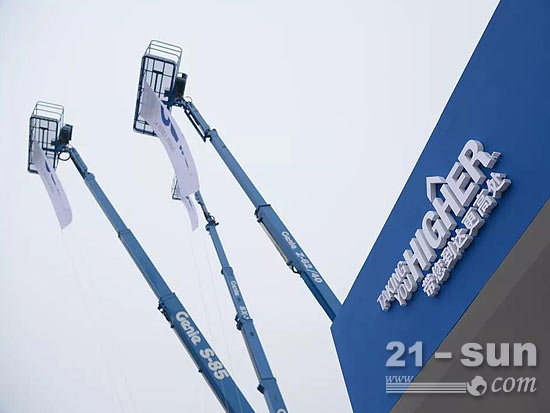 Today, we will introduce the Genie SX TM -125 XC, a popular device of the Gini Oversized Truck family. Let's see how it works on the mining site.

Kazakhstan is rich in mineral resources. It is located in eastern Kazakhstan. The second phase of the Aktogay copper mine project on the eastern border of China started construction at the beginning of this year, costing 1.35 billion euros. It is expected to be completed in 2021. .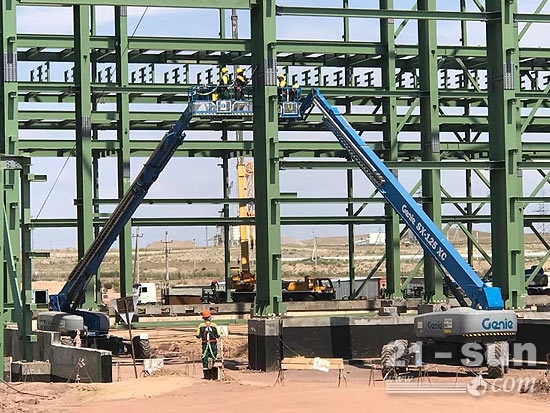 The contractor of the project leased 12 super heavy-duty Genie SX TM -105 XC and 6 Genie SX TM -125 XC, mainly for the installation of raw ore copper sulfide mineral refiner units, new conveyor belts and mineral collection equipment. More than 1,500 workers participated in the construction of this project.


"The second phase of the Aktogay copper mine expansion project is remote and has a bad climate. It will be a challenge for everyone on our site if it is to be completed on schedule.

The highest temperature in summer is as high as 40°, and in winter it drops to minus 40°. Extreme weather will also affect the normal operation of the equipment to a large extent. Fortunately, in this super-large mining project, Gini's super-large trucks have undoubtedly played a key role in improving work efficiency.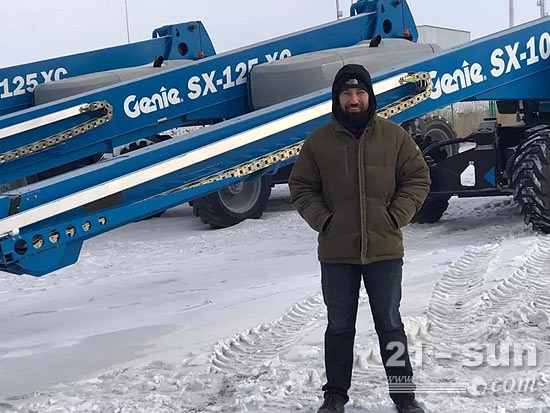 From the start of the project to the current 8 months, the Genie XC has a unique advantage in resisting harsh environments and performance stability.

Especially worth mentioning is the Genie SX-105 XC and Genie SX-125 XC 1.52m long and short arm and 300kg unrestricted area load, 454kg restricted area load capacity, one device can increase at least three points One work efficiency. "Project contractor Sergey Bereza said.

The Genie SX-105 XC and Genie SX-125 XC straight-arm aerial work platforms feature a new design that is fully upgraded: the horizontal extension is 24.38 meters; the construction is up to 2.69 meters below the water level, and the body is compact and compact. The area is only 3.94 meters x 4.11 meters.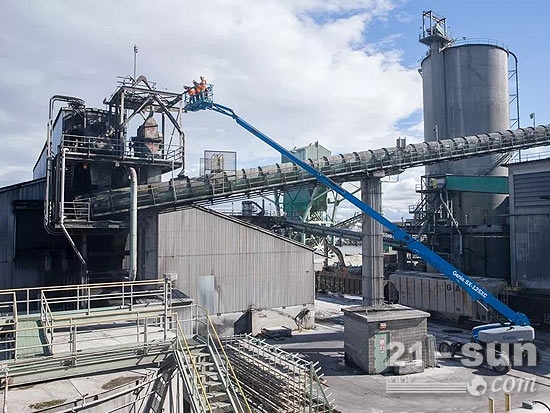 In addition, these devices have been greatly improved in design, which solves the problem of the previous sawtooth working surface and earns it the reputation of "flexible operator". When the equipment reaches the working limit, the working arm will be automatically retracted. The short arm has a vertical rotation angle of 135°, which can perfectly cover the working range of 32 meters to 38.12 meters. The overall experience of the staff has been improved.

The Genie SX-125 XC will be unveiled at the 2019 Beijing Bices exhibition. Want to get a closer look at Gini's new super heavy-duty series of aerial work platforms? Come to the Terex Gini booth N205! (This article is from Terex Gini)

Related news: Terex Gini Aerial Work Platform

Auto Gear Box Parts
1. Auto Gear Boxes Used for car parts, our gear box parts can use in BMW,Range Rover,Benz directly( TS 16949 Certified).
2. As customers' requirements, in perfect condition.
3. Aluminium casting, sand casting, die casting, gravity, low pressure die casting, high pressure die casting, casting foundry.
4. Applied software for specification drawings: Pro/E, Auto CAD, Solid work, CAXA UG, CAD/CAM/CAE.
5. Precision machining: CNC, milling machine, drilling machine, numerical lathe, all types of lathe.
6. Surface finish process: polishing, sand blasting, heat treatment, painting, powder coating, anodizing, electroplating, mirror polishing.
7. OEM&ODM service available.
8. Top quality and quick delivery time.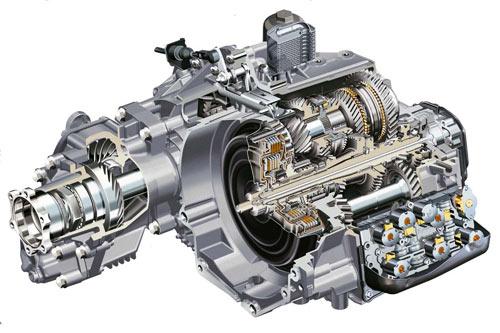 Auto Gear Boxes Advantage:
1. Size precision, smooth surface, high production efficiency.
2. Different surface treatments.
3. Advanced equipment, excellent R&D teams and strict quality control system.

We are the top manufacturers in Ningbo can supply OEM service for Auto Gear Boxes. Welcome to contact us!

Auto Gear Box Parts

Auto Gearbox,Die Casting Gear Boxes,Aluminum Auto Gear Box Parts,Aluminum Auto Gear Box Housing

Ningbo WEIBO Molding&Machine Co.,Ltd. , https://www.diecasting-manufacturers.com